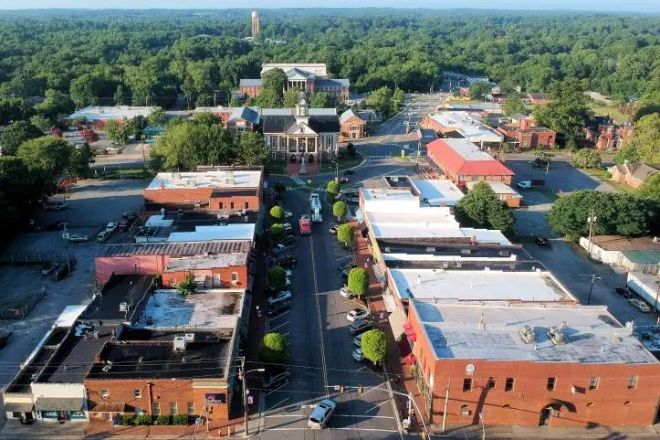 Raleigh, NC (January 4th, 2022) — ERA Live Moore Real Estate, the number one ERA real estate company in the Carolinas, provides yet another reason for Raleigh and Triangle area consumers to experience convenience, location, and impeccable service with the opening this week of their newest satellite office, located in downtown Pittsboro, further expanding ERA Live Moore's brand presence throughout North Carolina.
ERA Live Moore is led by President and CEO, Eb Moore and Qualifying Broker, Tania Moore. Together, Eb and Tania lead a forward-thinking company that serves homebuyers and sellers through an agent-focused real estate model. ERA Live Moore places an incredibly high priority on its sales associates, giving them the tools and resources to provide their clients with the highest level of service with each transaction.
The new Pittsboro satellite office is conveniently located off Main Street. This central location offers easy access to clients in the area, as well as an opportunity to continue the company's offering of fully equipped, flexible working spaces throughout the Triangle area.
Tania Moore, Qualifying Broker, Owner, ERA Live Moore Real Estate, said, "Our new Pittsboro satellite office not only accommodates our local Brokers and REALTORS®, but it provides us with room to grow." Tania added, "we are excited to open a centrally located satellite office in Pittsboro, so close to our service partners and consumers in an inviting office environment that is a joy to work in."
Our Pittsboro satellite office is located at 53 ½ Hillsboro Street, Pittsboro, NC 27312. For additional information, please contact: InYourCorner@ERALiveMoore.com