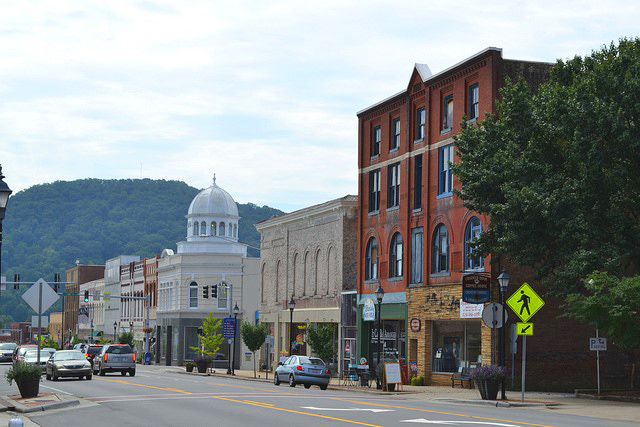 Marion, NC (November 17th, 2022) — ERA Live Moore Real Estate, the number one ERA real estate company in the Carolinas, today announced the merger of ERA Mountain View, the leading real estate company located in Marion, NC, serving the surrounding McDowell county and beyond, as ERA Live Moore.
ERA Live Moore's Marion office has been led by co-founders and REALTORS® Tami Newman and Jacque Mentink. With over twenty years of experience each, this real estate powerhouse has built one of the top-producing brokerages in the area. Committed to successfully guiding customers through each step of the real estate transaction, this team of Brokers | REALTORS® has garnered a reputation for going beyond the basic responsibilities of real estate brokers and sales associates in the industry.
An expanded presence in the mountains reflects ERA Live Moore's merger with our newest office, in Marion. This dynamic and rapidly growing real estate market is also known as "where Main St. meets the mountains". This newly rebranded ERA Live Moore office represents a significant and continued investment in the growth of Marion, as well as the neighboring towns of Morganton, Hickory and Lenoir, and the High Country. The ERA Live Moore office in Marion offers a productive environment and an in-demand Main Street location, allowing agents and clients to successfully conduct their real estate business while being a part of the vital fabric of the community.
Tami Newman, Co-Founder and Broker-In-Charge with ERA Live Moore in Marion, added, "For the past 15 years we've been the owners of the best real estate company in McDowell County. We've had the pleasure of working with the best clients and the best agents. Now, we're merging with ERA live Moore so that we can truly Live More!
"It's been a wonderful experience merging with a company of professionals whose values and reputation match our own," said Jacque Mentink, Broker | REALTOR® and Co-Founder with Marion's ERA Live Moore office. She added, "We are so excited to join ERA Live Moore on their real estate journey, empowering dreams through real estate across the North Carolina mountains region."
"This announcement comes at a time of tremendous growth and brand expansion for ERA Live Moore," said Tania Moore, Co-Founder and Qualifying Broker at ERA Live Moore Real Estate. She added, "Our ERA Live Moore office in Marion joins our company of 850+ real estate professionals serving buyers and sellers across our markets in North Carolina and delivering on our commitment to cultivate a culture of excellence within a diverse and inclusive workplace where everyone is empowered to succeed." Tania added, "Jacque, Tami, and their team have unparalleled local knowledge, valuable insight gleaned from years of industry-recognized excellence and possess a significant market share of Marion's growing real estate footprint. Not only are their agents dedicated to providing outstanding service, but they are able to meet and exceed today's clients' buying and selling needs, with an unrivaled location to match."